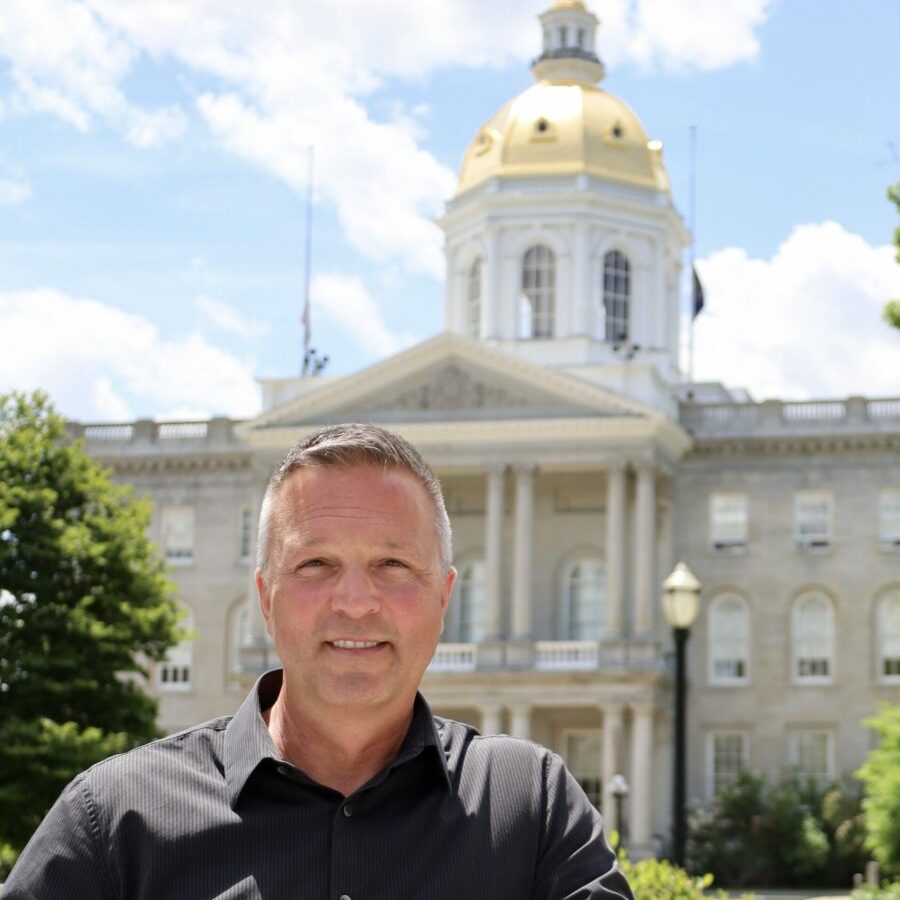 Brian Jolicoeur is an accomplished real estate broker with 22 years experience guiding sellers and buyers with residential, land and investment properties in Merrimack, Rockingham and Hillsborough counties. He is a member of the Greater Manchester Nashua Board of Realtors and the National Association of Realtors.
Brian will be committed to helping you through a successful transaction selling your home, land or investment property. Use his vast knowledge to your advantage as a prospective home buyer. Let experienced NH realtor Brian Jolicoeur help you turn your dream into reality.
A native of New Hampshire, Brian owned and operated BCR Equestrian Center for 13 years. He provided equine training and lessons to riders of all ages. In addition, Brian was a consultant in brokering the sale of horses. Brian lived in the quaint town of Hopkinton, NH for 12 years. Brian moved back to his home town of Bedford, NH for over 10 years ago now where he enjoys the wonderful open spaces the community has to offer.
Work With The Best Real Estate Agents In Bedford, NH
I would highly recommend using Brian Jolicoeur of NH1 Realty LLC as your real estate agent. His experience and knowledge of the industry as well as his professionalism is top notch. He guided us through the entire process and kept everything running smoothly right through closing. What is typically a very stressful time was made easier due to his positive attitude and his ability to effectively deal with any issues that may arise during the process. I look forward to working with him again in the future.
Brian worked with us as we navigated buying our first home in a super competitive market. He has many years of experience in the greater Manchester/Concord area and was knowledgeable about the local neighborhoods and communities. What impressed us the most was his attention to details, his honest opinion regarding pricing on homes we were interested in and what he thought would be a competitive offer. He handled all aspects of the purchase with organization and ease. We have recommended him to friends and family and will work again with him in the future.
There is nobody better than Brian. I recently purchased a place in Washington, DC after selling my house in Portsmouth, NH, with Brian and I wish he could have been with me through the new purchase. Brian is extremely knowledgeable of the local markets, is phenomenal on both the sale and purchase side of real estate, is a great negotiator and a pleasure to work with. There is no one I would rather work with.
Brian is very easy going and great to work with!!! Fights for you very hard. I am recommending him to all my family and friends! This was a very smooth transaction and took away any worries I had.
I can't say enough good things about Brian and everything he does for his clients. He helped us throughout both the buying and selling process and made our experience seamless! He is knowledgeable, honest, and driven, and always has the clients best interest in mind. Highly recommend Brian for your home purchase or sale needs!
Realtors Who Make Selling Or Buying Easy.
If you're in the market for a new home in New Hampshire and you need a real estate agent who can help you find the perfect property then NH 1 Realty is here to help with every step of the way.
If you're a homeowner in New Hampshire who is looking to sell your property. NH 1 Realty and our top realtors in Bedford, NH can help you get top dollar for your home and make the selling process smooth sailing!